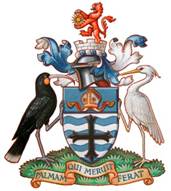 SUPLEMENTARY
AGENDA
Ordinary meeting of the
Nelson City Council
Thursday 27 June 2019
Commencing at 9.00a.m.
Council Chamber
Civic House
110 Trafalgar Street, Nelson
Pat Dougherty
Chief Executive
Membership: Her Worship the Mayor Rachel Reese (Chairperson), Councillors Luke Acland, Ian Barker, Mel Courtney, Bill Dahlberg, Kate Fulton, Matt Lawrey, Paul Matheson, Brian McGurk, Gaile Noonan, Mike Rutledge, Tim Skinner and Stuart Walker
Quorum: 7
Nelson City Council Disclaimer
Please note that the contents of these Council and Committee Agendas have yet to be considered by Council and officer recommendations may be altered or changed by the Council in the process of making the formal Council decision.
5. Confirmation of Minutes - Council 4 June 2019
Document number M4261
Recommendation
That the Council
1. Confirms the minutes of the meeting of Council, held on 4 June 2019, as a true and accurate record.